About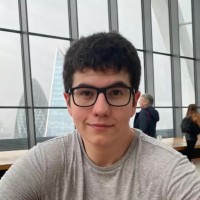 I am an entrepreneur, web developer and full-time student at UT Dallas.
To date, I have founded three start-up projects: Shimen , Shimencraft and Lumina Education. Each project has been inspired by my passion for web development, business and social improvement. Subsequently, these pursuits have provided me with vast experience in managing websites, businesses, gaming servers and social media platforms
Beyond my entrepreneurial pursuits, I have also gained a wealth of international experience through various business programs. These programs have included interning for Charles Schwab (Texas) and LafargeHolcim Europe (Switzerland) as well as managing the Goodwall Ambassador Program (Switzerland). These roles were all vital in improving my skills in development, problem solving and business management.
If you are looking to contract a professional web developer who truly understands your business, look no further. I am always happy to share ideas and discuss how I can assist your business or educational institute. Because success in the digital market doesn't just revolve around outstanding web development – it starts with clever business management and a strong marketing strategy.
Reach out today and say 'Hi' via @LinkedIn or @email.
(P.S. Or you can say 'Hola' or 'Hallo', I speak Spanish and German as well!)